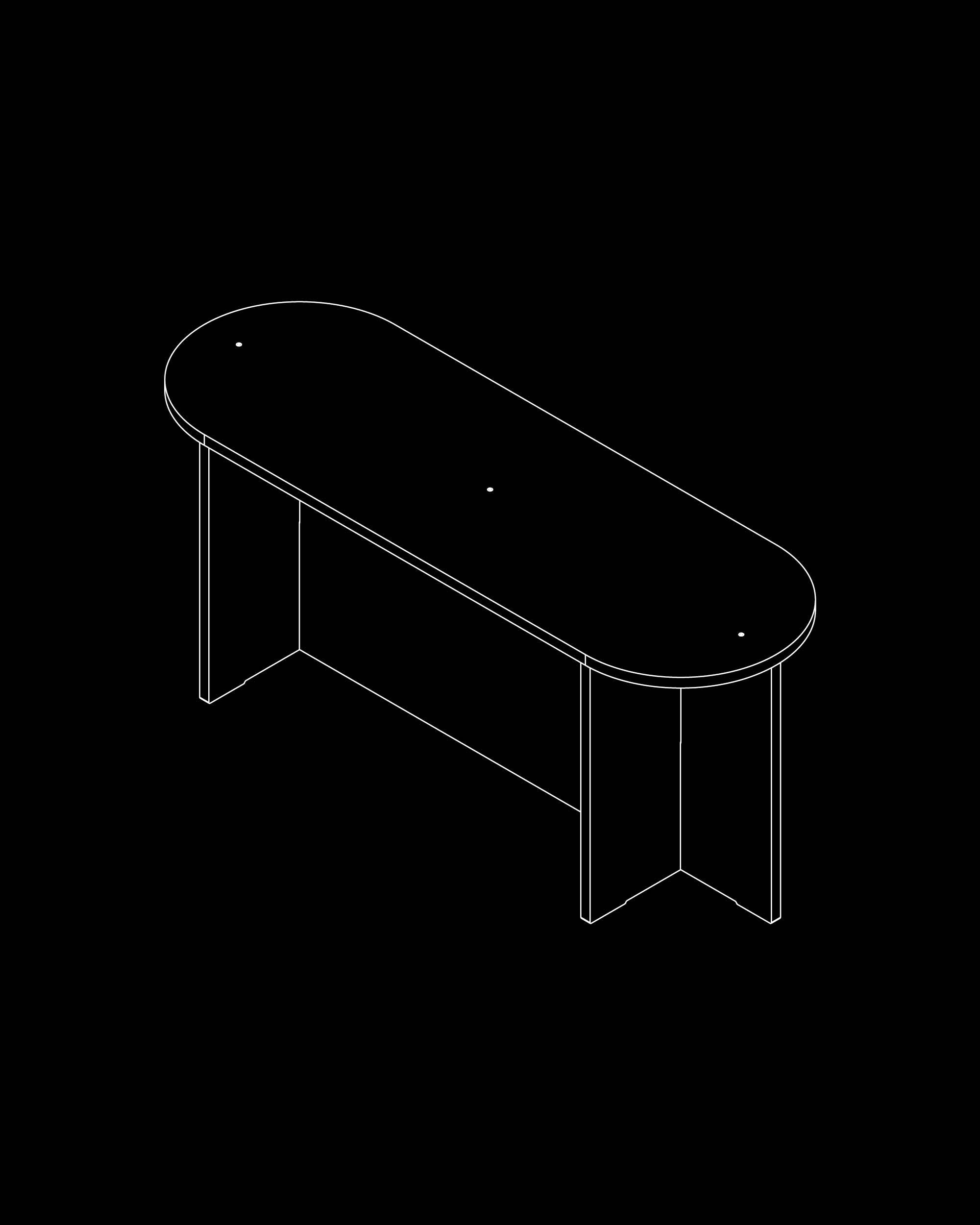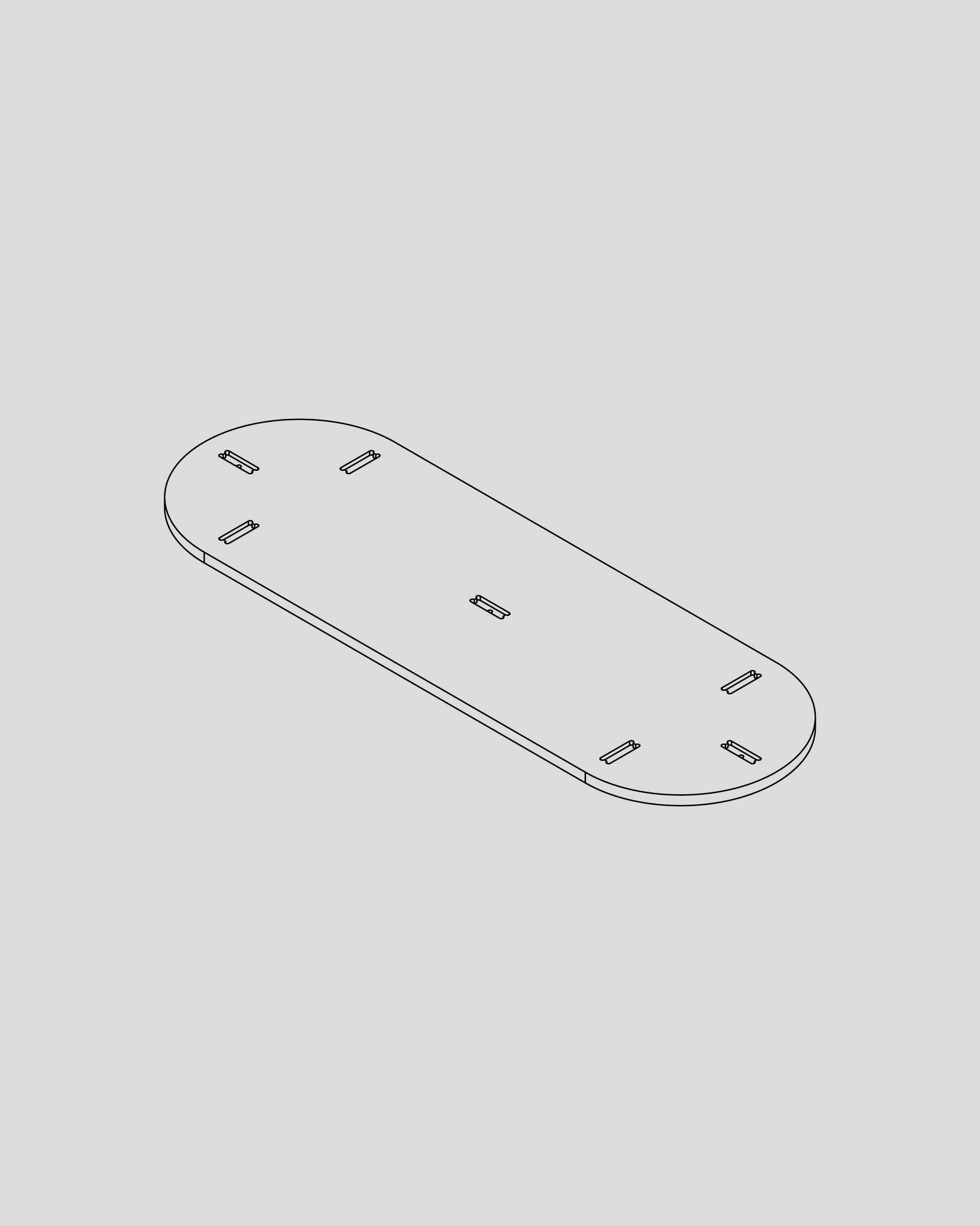 Lay the top on a flat and soft surface with the pockets facing upward.
Fit the legs into their corresponding pockets.
Fit the cross-beam into its corresponding pockets.
Make sure all pieces sits tight and flush with minimal to no gaps. Flip the bench over so it stands on the floor.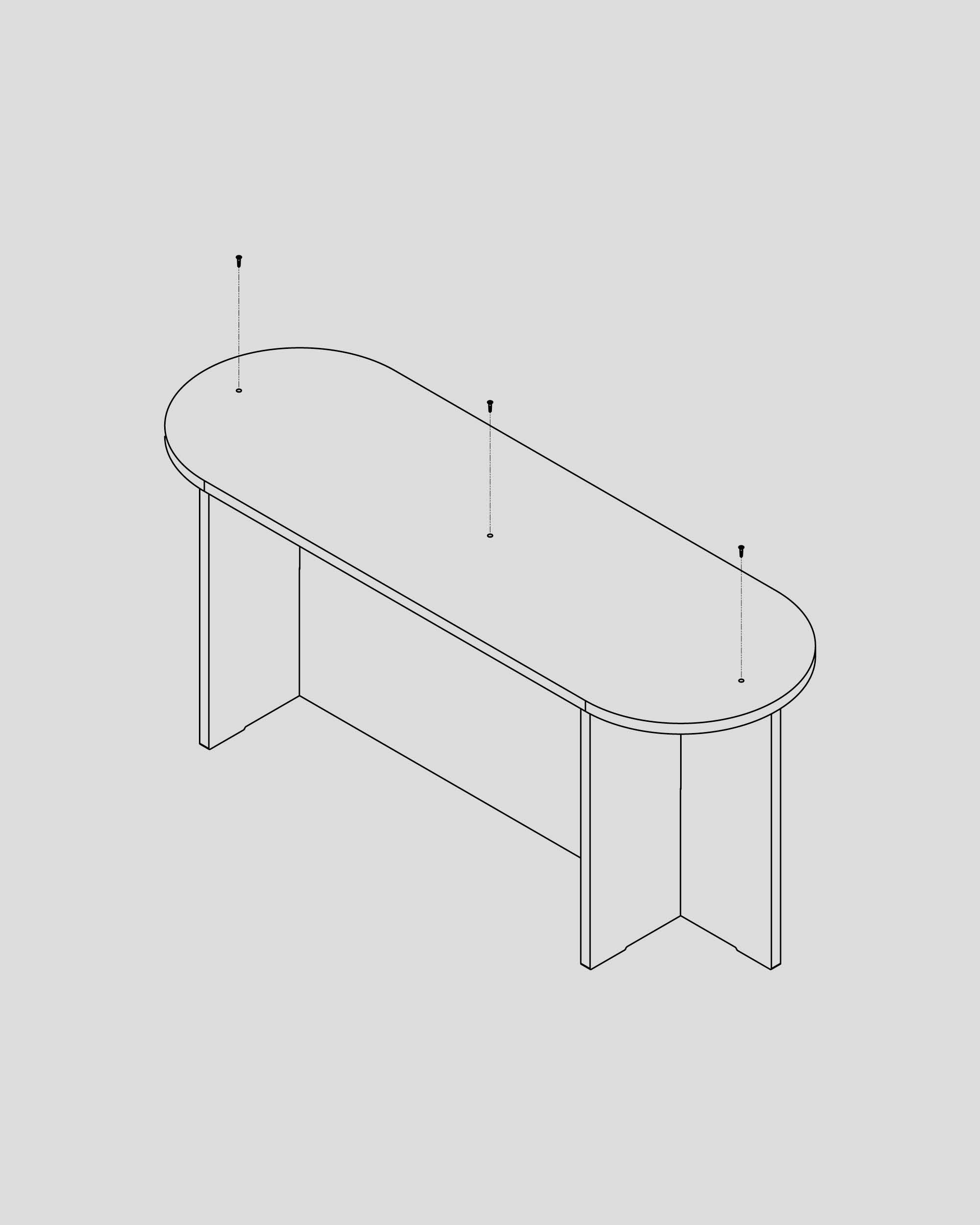 Drive in the screws using a non-electric flat-head screwdriver. Stop when the head is flush with the surface; avoid over-tightening.